It's official: the forthcoming YA fantasy previously known as GINGERFOOT has undergone a title change. Next spring, the book you will all want to run right out and buy five copies of will be called THE BONESHAKER. In honor of the title change, may I remind you what the book is about and why you're so excited to read it and give it as a gift to everybody you know?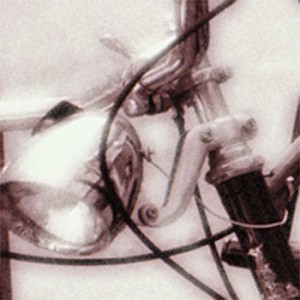 Strange things happen at a crossroads…and fourteen year-old Natalie Minks is about to find out just how strange her crossroads hometown of Arcane really is.
When Jake Limberleg's Nostrum Fair and Technological Medicine Show creaks into town one summer afternoon in 1913, it doesn't take long to make believers of the citizens of Arcane. Still, something about Doctor Limberleg and the colleagues he calls the Paragons of Science doesn't seem right to Natalie. If she's correct in her suspicions, Natalie will have to master both her fears and her unruly new bicycle to stop Limberleg and the Paragons before they destroy the only home she's ever known–a place proving to be stranger itself than Natalie has ever suspected.
Inspired by American folklore, THE BONESHAKER is a mechanical fantasy for all ages.
A "boneshaker," fyi, is a term for an early nineteenth century velocipede. They were called boneshakers because they were rickety machines that rattled and shook their riders unmercifully. If you're a fan of bicycle history and you haven't already got it, I suggest you run right out and purchase BICYCLE by David V. Herlihy. It is an absolutely fantastic account of–what else?–the bicycle, from its earliest incarnations up through the modern machines we use today. It will help you while away the time between now and THE BONESHAKER's release next spring.
And if that wasn't exciting enough, there is further book news: the cover art will be done by August Hall. I'm really, really excited about this. Here's a link to some of Mr. Hall's art, for anyone who'd like to experience some goosebumps:
http://www.allenspiegelfinearts.com/hall
What reminded me to post this: I got a box yesterday from my uncle Richard with copies of the five issues of BOOKS OF MAGIC that Mr. Hall did cover art for. So cool! Thanks, Ibby. Now,am I allowed to take them out of the plastic, or is that bad form? Someone please advise…