First of all, and I'm really tempted to capitalize it, The Boneshaker is a YALSA Best Book for Young Adults! (Look at that. I even managed to restrict myself to only one exclamation point. It was tough, I'll tell you.)
Here's the rest of the list, which contains my wonderful crit-mate Heidi Ayarbe's Compromised as well as some other books I well and truly loved in 2010.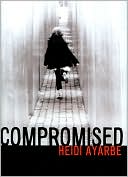 Another cool thing that happened to me last week was  that I got to participate in a Children's Literary Salon at the New York Public Library, along with Adam Gidwitz (A Tale Dark and Grimm) and Michael Teitelbaum (The Scary States of America). Betsy Bird acted as ace moderator for the panel, entitled Blood, Bones and Gore: Horror and the Modern Children's Book. It was a ton of fun! I had already read A Tale Dark and Grimm (and LOVED IT. LOVED IT LOVED IT LOVED IT), and after hearing Michael Teitelbaum talk about The Scary States of America I went right out and picked it up. It will be my subway reading, starting tomorrow. I expect to love it just as much.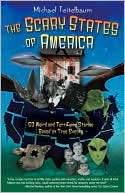 Oh, also, work is going swimmingly on The Broken Lands. I am pretty sure I am going to change the date the story takes place from 1883, when the Brooklyn Bridge was completed to 1877, when it was very definitely still in pieces. Why? Oh, so many very good reasons I think I'd better not spoil the surprise by sharing. Suffice to say some awesome stuff happens when I stick the story in 1877, and I think I like that stuff a lot.
Current research reading:
Emergence: the Connected Lives of Ants, Brains, Cities, and Software (Steven Johnson)
Fools of Fortune, or Gambling and Gamblers, Comprehending A History of the Vice in Ancient and Modern Times, and in Both Hemispheres; an Exposition of its Alarming Prevalence and Destructive Effects; with an Unreserved and Exhaustive Disclosure of Such Frauds, Tricks and Devices as are Practiced by "Professional" Gamblers, "Confidence Men," and "Bunko Steerers." (by John Philip Quinn, who modestly, yet with sincerity, tenders to the world what he hopes may extenuate his twenty-five years of gaming and systematic deception of his fellow men.)
No, I did not make any of that up or embellish it. That's literally what the front title page says.
The Great Bridge (David McCullough)
Ambrose Bierce: Alone in Bad Company (Roy Morris, Jr.)
That's all for now. Happy (belated) New Year, everyone!