So it's one of my twice-weekly bookstore days, and having just deleted eleven emails about Cyber Monday deals, it occurred to me that the world needed one more. Except this isn't about Cyber Monday, except that I figure lots of you are shopping today and therefore this might be relevant. So without further ado, here's some bookish shopping food for thought on this lovely Monday morning.
Great Idea #1: Help Victims of Sandy While You Shop. There are lots of ways to do this, but here are three I know of right off the top of my head.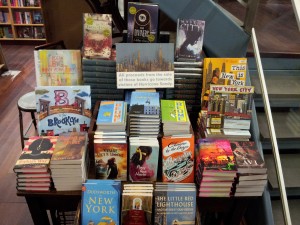 1) Shop our Sandy Relief Table here at McNally Jackson. The magnificent Sarah Gerard and I had a lot of fun putting this table together, and we ordered so many titles they actually overflow onto the regular shelves where you can find tags like the one below here and there. There are books for all ages, some in paperback and some in hardcover. Can't make it in? I made you a list for convenient interweb shopping. All proceeds from the titles below go to Sandy relief:
2) In six days on November 30th, YA for NJ is starting an amazing auction of young adult books, most of them signed, to raise money for Hurricane Sandy victims. Take a minute now to mark it on your calendar, then keep an eye on the event's Facebook page for more info. See? Not everything has to get done today.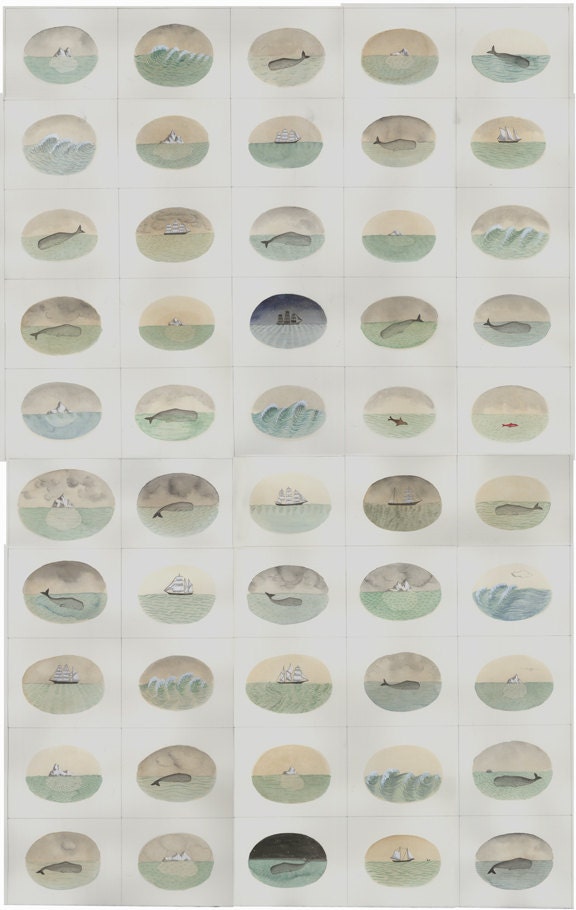 3) I don't know if you're as obsessed with Nautical Stuff as I am, but if you are, there are still a few of these gorgeous Sophie Blackall prints available on Etsy. Donate to the Red Cross and get art. Win/win. I can confirm that in real life, they are even more exquisite than this picture suggests.
Great Idea #2: Shop for Bluecrowne! All right, this is my admittedly totally, totally self-serving idea. You should probably shop for Sandy relief instead, but what the heck. Become a backer of Bluecrowne, the second volume of the Arcana Project Series and get cool stuff. Want your stuff signed, personalized, gift wrapped? Let me know and it will be done.
Happy shopping, friends!