As of today, 35 DAYS TO THE LAUNCH OF THE LEFT-HANDED FATE!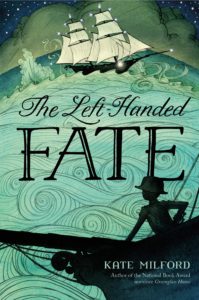 And, predictably, I still keep forgetting to post here. On the other hand, I do have at least one good reason: I'm working like crazy to get The Illustrated Bluecrowne PDF ready for release before the LHF launch at the end of August. And since Bluecrowne is so closely related to The Left-Handed Fate (and since a forthcoming review actually refers to LHF as a sequel to Bluecrowne), I thought it would be good to talk a little about these two books and how they're related.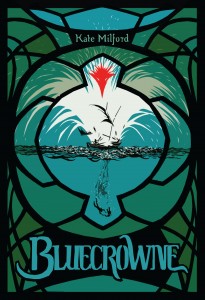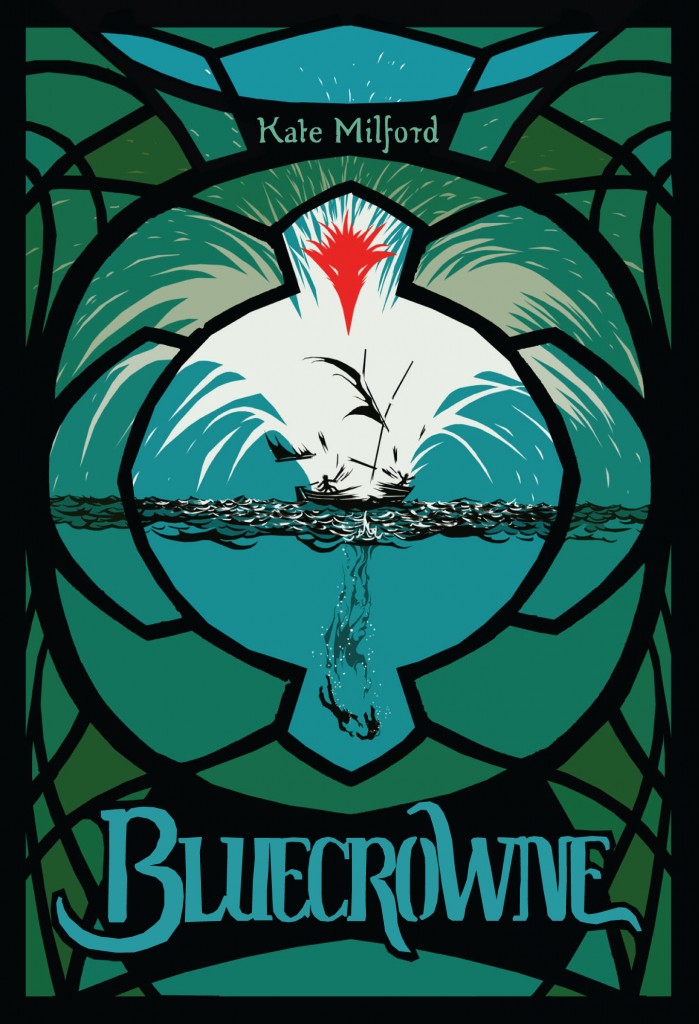 Bluecrowne is part of an endeavor I call the Arcana Project, which is a series of short novels set in the same world as The Boneshaker, The Broken Lands, Greenglass House, and The Left-Handed Fate—all of which are related to one degree or another, but all of which are stand-alone tales that can be read independently of the others. The Arcana books are meant to provide additional tales and, in some cases, show how certain books are related to others. I don't publicize them heavily because I imagine them kind of like Easter eggs—if you find them, good for you! Enjoy. If not, no big deal. I had fun writing them. So far, there are two books, The Kairos Mechanism and Bluecrowne. The Kairos Mechanism takes place after the events of The Boneshaker; Bluecrowne takes place before the events of The Left-Handed Fate. Here are some FAQs I get about how these books are all connected.
Q: I see that some of the characters in The Left-Handed Fate appear in an earlier book, Bluecrowne. Is The Left-Handed Fate a sequel? Do I need to read Bluecrowne first?
A: YOU DO NOT HAVE TO READ BLUECROWNE FIRST. The events of Bluecrowne take place first; however, both are truly standalone stories. (Bluecrowne is also the backstory of the building of Greenglass House, for instance, and explains the origins of two key clues to the mysteries Milo and Meddy solve, but I am completely certain that most people who read Greenglass House are entirely unaware of Bluecrowne's existence.) If you have (or do) read Bluecrowne before The Left-Handed Fate, hooray! You'll definitely have insider information, including insight into Liao's pyrotechnical gifts and the reason Lucy and her father aren't excited to return to Nagspeake. But if you haven't or choose not to read it, no big deal.
Q: Ok, cool. How do I get Bluecrowne if I want it?
A: You have three options.
You can get the ebook right now in the format of your choice from any of the usual ebook retailers. You'll see that there are two versions, and one is more expensive than the other. The more expensive version is called the Kickstarter Edition, and it includes a bonus story from The Raconteur's Commonplace Book (which you will know of if you've read Greenglass House).
You can get the paperback very rapidly (how fast depends on your shipping preferences) from McNally Jackson Books, where the books are printed using the Espresso Book Machine. If you want your copy signed or personalized, there is a field in the online order form where you can request that (note that I'm only there once a week, so signed copies might be delayed until I'm next in). Order here, or you can call the store directly to order by phone (212-274-1160). Bonus: on most Saturdays, if you call between 10 and 6, there's a high probability I'll be the one answering the phone! Hi!
You can read it free (or pay what you choose) starting sometime in August when The Illustrated Bluecrowne ebook is released. Right now I'm waiting for the last few pieces of original art from the young illustrators, but I expect to have it finished and available for download by mid-August or thereabouts. It'll be a PDF, so it should work for you whatever kind of reader you use, and I'll add a link here as soon as it's ready. The art, by the way, is really outstanding. I can't wait to share it with you. Preorder here.
Q: A free illustrated version? What's that about?
A: As part of the Kickstarter-funded publication budget of the Arcana books, I included funds for a digital edition that would be illustrated by young reader artists and offered free or pay whatever, with the idea that I wanted the artists to be able to share their work at no cost to their friends and families. (Any money contributed by readers who do choose to pay goes into the pot for the next book's illustrators.) The artists are between 11 and 21, and each used a style of his/her own choosing. It is, hands down, my favorite part of the project.
Q: I see the Bluecrowne paperback says "Arcana, Volume 2" on the spine. Do I have to read The Kairos Mechanism first? WHY IS THIS SO CONFUSING, KATE?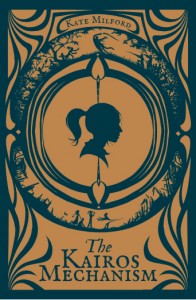 A: You do not need to read The Kairos Mechanism before Bluecrowne (although if you want to, you can follow all the same info above to get it in ebook or paperback (order the paperback here, and the free-or-pay-whatever illustrated version is here). Like Bluecrowne, it's a standalone story, although it is definitely more closely tied to The Boneshaker. As for why it's so confusing: I overcomplicate things. There. I said it. It's just who I am.
Q: I've read the Arcana books and I was really hoping you'd have one coming out this year, but I haven't heard anything. Are you doing another Arcana book?
A: Yes. Two more at least. But not this year. I have discovered to my shock that my ability to turn out three thousand words a day disappeared the day I had a kid. So here's what's coming down the pike: hopefully first, possibly as early as next fall, will be The Raconteur's Commonplace Book. Additionally, I have an as-yet-untitled adventure featuring Sam and Jin from The Broken Lands. Kickstarter backers of Bluecrowne will get an advance peek and free digital copies, because this book arose from a short story I promised as a bonus reward during the Bluecrowne campaign that turned out not to be a short story at all.
Here's hoping that clears up the relationship between Bluecrowne and The Left-Handed Fate. Any other questions you have, pop them into the comments!