Where: McNally Jackson Books (52 Prince Street, between Mulberry and Lafayette Streets)
When: Wednesday, October 21 at 7pm
Yes, folks, I get to talk upper middle-grade with Rebecca Stead, Mariko Tamaki, and Nancy Paulsen! I'm kind of dying of joy, in part because, as an author, bookseller, reader and mom, I am a HUGE, HUGE fan of these women, and in part because this is a conversation I want to have as often, and as loudly, as possible.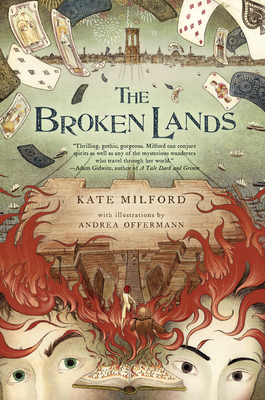 Last year, I was really fortunate to be able to take part in a panel discussion at last year's NESCBWI conference with Laurel Snyder and Aaron Starmer on the subject of upper middle-grade fiction. We called the panel "The Blurry Space of Thirteen." It was a phenomenal discussion, and I've been on the lookout ever since for another chance to dive back in. After all, before Greenglass House, all of my books fell squarely into this awkward upper middle-grade range. My next book is upper MG. Nearly every book in my head is upper MG.
Now, if you have visited this site before basically ever, you know that I'm terrible at updating it. In the last year, I've blogged exactly twice, and one of those posts was this one: Just One Reason Why THIS ONE SUMMER's Caldecott Honor Matters a Lot.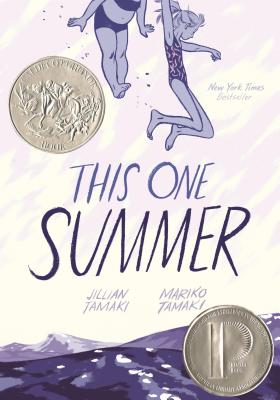 You can read the whole (excessively long) thing if you have time, but basically my thesis is, books for the set of readers who fall in the icky transitional space between kid and teen are hard to serve in the kids' book world for Reasons (see post for specifics). But it's critically important that we serve these kids–they're going through some of the worst years of their lives, if my memory is to be trusted at all (and I had it better than most kids). To serve them, we have to understand that their needs sometimes include books that touch on subjects that can make adults uncomfortable, and as book creators, we have to acknowledge that those stories often don't seem to fit comfortably in either traditional MG or in YA.
That post scratched the we-have-to-talk-about-upper-MG itch for a while. Then this spring, I got my hands on an advance copy of Rebecca Stead's Goodbye Stranger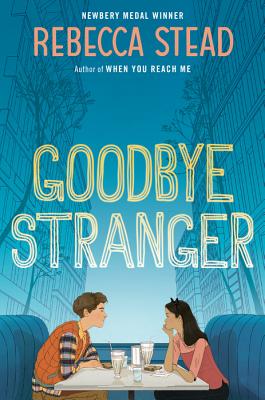 , which lives squarely in the aforementioned blurry space,  alternating between middle-school and high-school POVs in its discussions of Things That Adults Are Uncomfortable Thinking About Kids Dealing With.  Cristin Stickles, through some magic that only she possesses, convinced the wonderful Nancy Paulsen, President and Publisher of Nancy Paulsen Books at Penguin Young Readers, to moderate our discussion, and NOW IT'S HAPPENING, GUYS! IT'S HAPPENING NEXT WEEK! I hope you'll join us if you can. I truly believe this is an important conversation to have. All ages are welcome.
And now I leave you with the words of the wonderful Cristin Stickles, my partner-in-crime at McNally Jackson Books:
A great rule of thumb is to never trust someone who enjoyed middle school. It's a miserable time for any halfway-decent human, that murky area between being a kid and a teenager, between Charlotte's Web and The Outsiders, between elementary and high school.

The right books can be key to surviving this purgatory, but writing for the 11-14 year old set poses its a very unique set of hurdles. Join three authors who are up for the challenge in conversation about the not-so-wonder(ful) years and the books that can help kids get out (relatively) unscathed.
Join us, won't you?